Senior Golf at Kilkeel Golf Club
History of Senior Golfers in Kilkeel Golf Club.
In 1998, the Senior golfers in Kilkeel had organised a regular 9 hole sweep among themselves every Wednesday. The originators of this were Ron Howard (now deceased) and Freddie Barter.  This became very popular and in 1999 both Freddie and Ron met with Brendan McClean from Mourne GC with the aim of forming a league between interested clubs. In 1999 the MUSA B (Mid Ulster Seniors Alliance) league was formed, with both Kilkeel and Greenore providing two teams each. Other member clubs were Armagh, Edenmore, Lisburn, and Mourne.
In 2003 a number of other clubs including Dundalk, Dungannon, Ardee, Mannan Castle, and Killeen Park joined up and the SUSA (South Ulster Senior Alliance) came into existence, with the second teams from both Kilkeel and Greenore joining this group.
Kilkeel's first foray into the MUSA league contained some of the following players: Freddie Barter, Ron Howard, Bertelli Phillips, Brian Grant, Pat Quinn, Pat McAteer, Raymond Walker, Bob Hughes, Pat Cotter, John Beggs, Malcolm Frost, John Morrow, Sean McVeigh, Henry Killen, Lymon Feron, Leslie Rolland, Cyril Morris, Eric McGuffin, Billy Morris and Tommy O'Hare. There were many more players, so forgive me for not getting all of them.
Over the last years we have competed successfully in both leagues, and a number of the original members of SUSA and MUSA (which was for players aged 60 years or over) have progressed to now compete in the Kennedy Trophy, a similar league but this time geared for players aged 70 years or over.
From Joe Annett 14 Aug 2017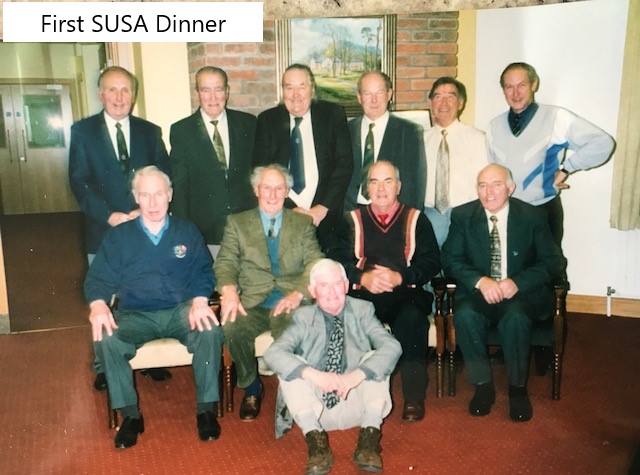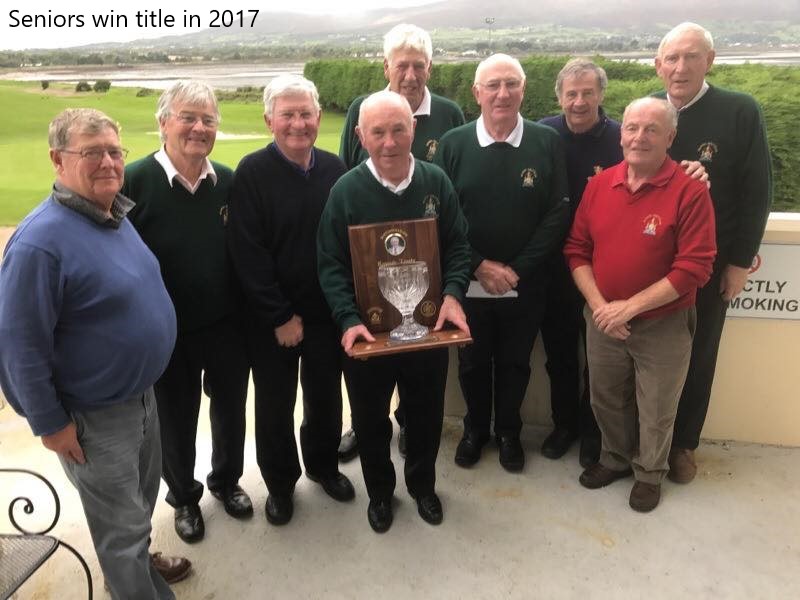 2023 MUSA, SUSA & Kennedy Trophy
So if you qualify under the above criteria, why not take the opportunity to represent your club and get to play the courses of the other competitors. You will meet players of all standards and form friendships in the process while enjoying a round of golf.
The format is Fourball Better ball and the cost for 2023 is £8 per venue (which is extremely reasonable). You will usually be greeted in the morning with tea/coffee and scones and can avail of a meal after your round for a small cost.
Contact Brendan Scullion for details.
2023 Fixtures are shown here ——>