Kilkeel Golf Club

surroundings and challenge of Kilkeel Golf Club
Step out into the fresh Mourne Mountain air and enjoy the
Thu 4th & Sat 6th August 2022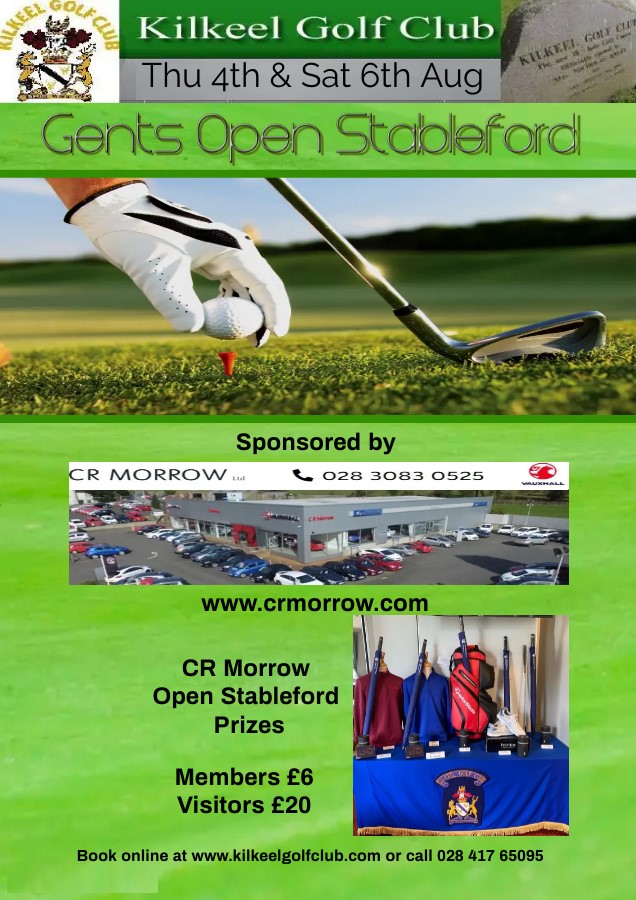 KILKEEL GOLF CLUB
OUR FACILITIES
Enjoy the challenge and surroundings of Kilkeel Golf Club
KILKEEL GOLF CLUB
LATEST NEWS & RESULTS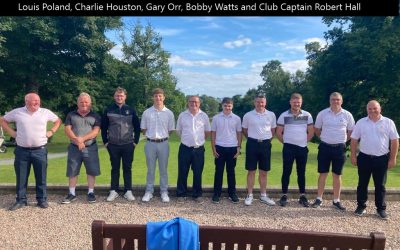 2022-07-31 Sam Rutherford clinch semi-final spot. After the first leg of the quarter final against Loughgall away, the Sam Rutherford team captained by Frank Reilly found themselves 5 holes behind, however the home leg was played at Kilkeel today with a strong team...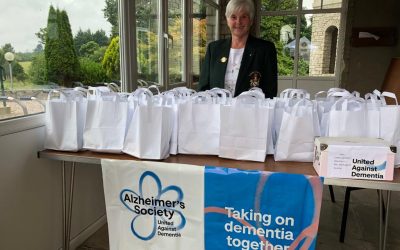 2022-07-29 Lady Captain's Day. Lady Captain Linda Moorhead held her Captains Day on Friday. A good entrance saw stiff competition in a number of competitions with the following prize winners.   Lady Captain's prize for men (9 hole stableford) 1st Kevin O'Hare 21 pts...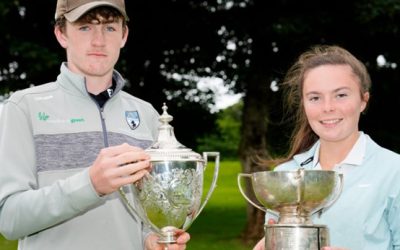 Click here for report on Irish Close Boys & Girls Championship finals at Kilkeel on 1st July
Fixtures
Kilkeel Golf Club Calendar Events
Monday
1
Casual Golf
 
 
 
 
 
Tuesday
2
The Baxter Cup - Stroke/Timesheet - Sponsor, Mrs Miriam Donaldson
Wednesday
3
Senior Open Stableford (Over 50's) / Wed 9 hole Qualifying / Juniors 10-11am
Thursday
4
Gents Open Stableford SP CR Morrow, Bessbrook
Friday
5

Mourne Stimulus Classic 1200-1700

Saturday
6
Gents Open Stableford SP CR Morrow, Bessbrook
 
 
 
 
 
Sunday
7
Gents Open Stableford/ 1100-1500 NMD Junior Summer Trophy
Monday
8
Casual Golf / SUSA Seniors
Tuesday
9

The President's Prize to Ladies - Stableford Draw - President, Mrs Monica Flynn
KILKEEL GOLF CLUB
CLUB MEMBERSHIP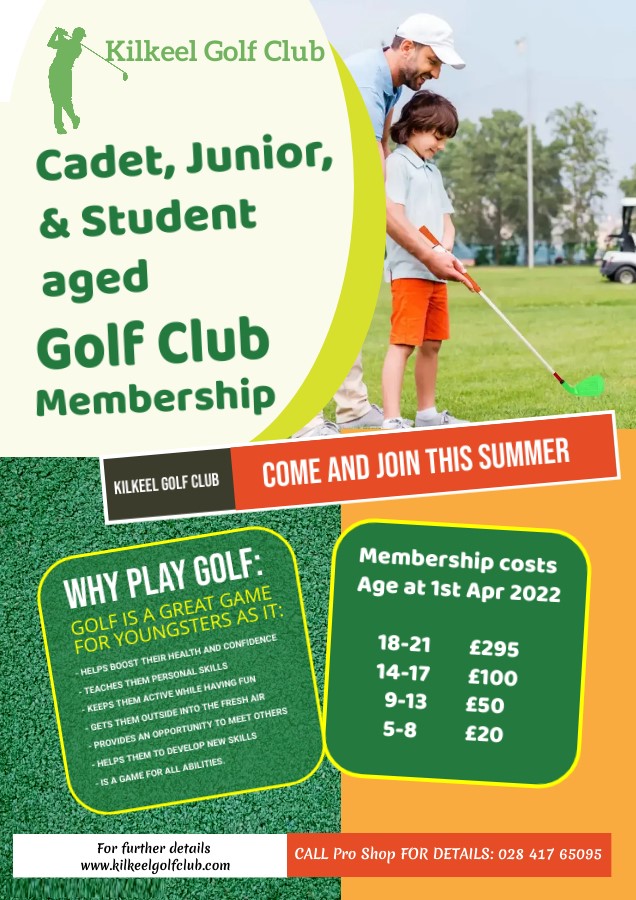 KILKEEL GOLF CLUB
OUR CLUBHOUSE
The new Clubhouse was built in 2000 on land overlooking the 18th green.
A solid building of Mourne Granite, two storeys high with an imposing
entrance, and many windows giving magnificent views over the course,
boasts modern restaurant and dance floor, a lift, conferencing
facilities and four rooms for office staff.
KILKEEL GOLF CLUB
OUR GALLERY
KILKEEL GOLF CLUB
OUR HISTORY
Way back in 1922 some townspeople in Kilkeel looked enviously at Warrenpoint and
Greenore and their 18-hole golf courses dating back to their foundation in the 1890's.
Also some of the locals made the journey to both Clubs and got the golf bug!