Kilkeel Golf Club

surroundings and challenge of Kilkeel Golf Club
Step out into the fresh Mourne Mountain air and enjoy the
KILKEEL GOLF CLUB
OUR FACILITIES
Enjoy the challenge and surroundings of Kilkeel Golf Club
KILKEEL GOLF CLUB
LATEST NEWS & RESULTS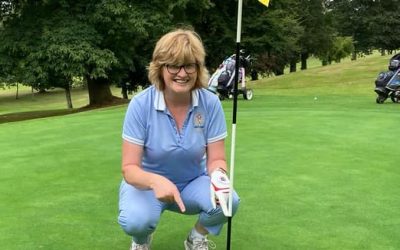 Grainne fired a 7-iron towards the pin, one bounce and in!!
2021-08-08 - Kilkeel played in the semi final of the Pierce Purcell Shield against favourites Rossmore Golf Club from County Monaghan. As with all through the competition, Kilkeel were drawn as the away team so this meant that 2 matches were played at Kilkeel and 3 at...
Kilkeel Ladies hosted an Open 3 Ball Scramble competition on 1st July. A terrific day from an organisational, weather and competition point of view resulted in keen competition and a great day out.Winners were as follows:1st Grainne Killen, Ann Marie Higgins, G. Quinn...
KILKEEL GOLF CLUB
CLUB MEMBERSHIP
KILKEEL GOLF CLUB
OUR CLUBHOUSE
The new Clubhouse was built in 2000 on land overlooking the 18th green.
A solid building of Mourne Granite, two storeys high with an imposing
entrance, and many windows giving magnificent views over the course,
boasts modern restaurant and dance floor, a lift, conferencing
facilities and four rooms for office staff.
KILKEEL GOLF CLUB
OUR GALLERY
KILKEEL GOLF CLUB
OUR HISTORY
Way back in 1922 some townspeople in Kilkeel looked enviously at Warrenpoint and
Greenore and their 18-hole golf courses dating back to their foundation in the 1890's.
Also some of the locals made the journey to both Clubs and got the golf bug!